Recruitment Fraud Alert
Takeda has received reports that there are instances of identity thieves posing as Takeda employees in an attempt to steal personal information from job seekers. In these cases, identity thieves visit job-related websites and invite candidates to online chats. During the chat, they press job seekers to provide bank account information and personal identification numbers. If you receive unexpected offers of employment from people claiming to work for Takeda, we suggest you do not correspond with them, do not click any hyperlinks and do not open any attachments.
At Takeda, we will never ask for personal financial information during any step of the interview nor do we charge job seekers fees as part of the recruitment process. Takeda's recruiting correspondence will be sent by a recruiting representative with an @takeda.com email address – not @gmail.com, @yahoo.com, @hotmail.com or any other email domain service.
If you believe you have been contacted by an unauthorized person, please contact your local law enforcement agency immediately.
At Takeda, our strong, focused team of globally diverse colleagues are united by a shared vision, values and mission: to bring better health and a brighter future to people worldwide. To enable this, we foster a working environment where employees are empowered to respond in the way that best meets the needs of our patients. Working with us, you will make a positive impact on people's lives every day — including your own.
Living Our Values
As Takeda employees, our decisions and actions can affect people's lives. This is a noble purpose that demands the highest standards of ethical behavior. Every day, we draw on Takeda's values and priorities of Patient-Trust-Reputation-Business to ensure we do what's right – for our patients, each other and society – and remain true to Takeda's mission.
Patient

"Is it right for patients?" This question is our North Star, ensuring our actions are guided only by changing lives for the better. It ensures we always put patients first, show our respect to them, their loved ones, and their healthcare providers, and builds positive relationships with all.

Trust

We build trust with society through ethical actions and decisions. Trust begins with each other at Takeda, where we foster a diverse, inclusive, safe, open and collaborative working environment. Here, we can build rewarding careers in a company we can all be proud of.

Reputation

We try to consider the impact everything we do has on Takeda's hard-earned reputation. Maintaining trusting partnerships and serving patients closely require us to always be objective, transparent, honest, fair and aware. We hold ourselves to the highest standards of integrity.

Business

To develop our business and achieve sustainable results, we focus on our commitments to patients, our customers and society. We also need to treat company property and information with due care, conduct business with integrity, and tell Takeda's stories honestly, clearly and responsibly. When we do this, we believe strong business results will follow.
Our Awards

Boston Globe
Top Place to work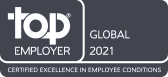 Top Employers Institute
Global Top Employer
Working Mother
100 Best Companies

Boston Globe
Top Place to work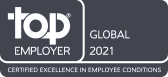 Top Employers Institute
Global Top Employer
Working Mother
100 Best Companies
View All Jobs at Takeda
Search