Recruitment Fraud Alert
Takeda has received reports that there are instances of identity thieves posing as Takeda employees in an attempt to steal personal information from job seekers. In these cases, identity thieves visit job-related websites and invite candidates to online chats. During the chat, they press job seekers to provide bank account information and personal identification numbers. If you receive unexpected offers of employment from people claiming to work for Takeda, we suggest you do not correspond with them, do not click any hyperlinks and do not open any attachments.
At Takeda, we will never ask for personal financial information during any step of the interview nor do we charge job seekers fees as part of the recruitment process. Takeda's recruiting correspondence will be sent by a recruiting representative with an @takeda.com email address – not @gmail.com, @yahoo.com, @hotmail.com or any other email domain service.
If you believe you have been contacted by an unauthorized person, please contact your local law enforcement agency immediately.
Translating Science Into Highly Innovative, Life-changing Medicines
For 240 years, Takeda has focused on bringing better health and a brighter future to people around the world by translating science into life-changing medicines. Today, we are a top global biopharmaceutical innovator powered by approximately 50,000 people who come to work every day asking themselves the same question: How can we do more for patients?
With 5,000 people focused in R&D, we do more for patients by translating science into highly innovative, life-changing medicines across our core Therapeutic Areas in Innovative Biopharma: Oncology, Rare Genetics and Hematology, Neuroscience and Gastroenterology. We have a singular focus on diseases affecting patient groups with the most urgent needs and for whom treatments do not exist or are not good enough.
INNOVATIVE BIOPHARMA FOCUS AREAS
Oncology

Rare Genetics and Hematology

Neuroscience

Gastroenterology
Strategic Investment Areas
Plasma-Derived Therapies

Vaccines
We are investing in platform capabilities in cell therapy, gene therapy and data sciences, as well as collaborating with academia and emerging biotech companies to tackle some of the most challenging problems in drug discovery and development. We are committed to our people and their growth and development. We know they are our most valuable asset and the driving force behind the innovation we strive to advance for patients.
There has never been a more exciting time to be part of R&D as we work to deliver breakthroughs to patients. We hope you will join us.
A diverse & dynamic pipeline
In the near- and medium- term, we anticipate delivering 11 new molecular entities with the potential for 15 launches.
~40

new molecular entity
clinical stage assets

~50%

pipeline with orphan
drug designation
Modality-diverse research projects

Cell & gene
therapies
Peptides &
oligonucleotides
Microbiome
& other
modalities
Biologics
Small
molecules
Externally-oriented mindset
We seek innovation and partner to nurture it, wherever it resides.
Since FY16
200+

active partnerships

45+

venture investment
financings

25+

new company
creations
Takeda clinical trials
Takeda's commitment to transparency reflects our strong support for sharing clinical trial information to benefit patients and to foster scientific discovery in a way that maintains patient privacy and preserves the integrity of our research. Learn more at ClinicalTrials.Takeda.com.
Our COVID-19 response
During the pandemic, we have focused on protecting our employees, maintaining our supply chain of medicines and therapies, reducing transmission, and supporting effected communities. We are working with other leading pharmaceutical companies focused on finding treatments through shared expertise, data, and evaluation of drug candidates. Learn more at Takeda.com.
News Highlights
Luck is not a strategy: The world needs to start preparing now for the next pandemic.

Andy Plump, President of R&D, discusses the future of pandemic preparedness.

Explore More
COVID R&D: Pharmas align behind crowdsourcing solution

Takeda has joined with other top pharmaceutical companies to push forward therapies and vaccines against COVID-19 at breakneck speed.

Explore More

MIT-Takeda program launches

Research projects will harness the power of artificial intelligence to positively impact human health.

Explore More

Woman of the week podcast

Anne Heatherington, Ph.D., Head of Data Sciences Institute at Takeda talks with PharmaVOICE.

Explore More
We are focused on therapies with transformative and curative potential, which is why we're investing in the power of innate immunity and the promise of cell therapy.
Key Locations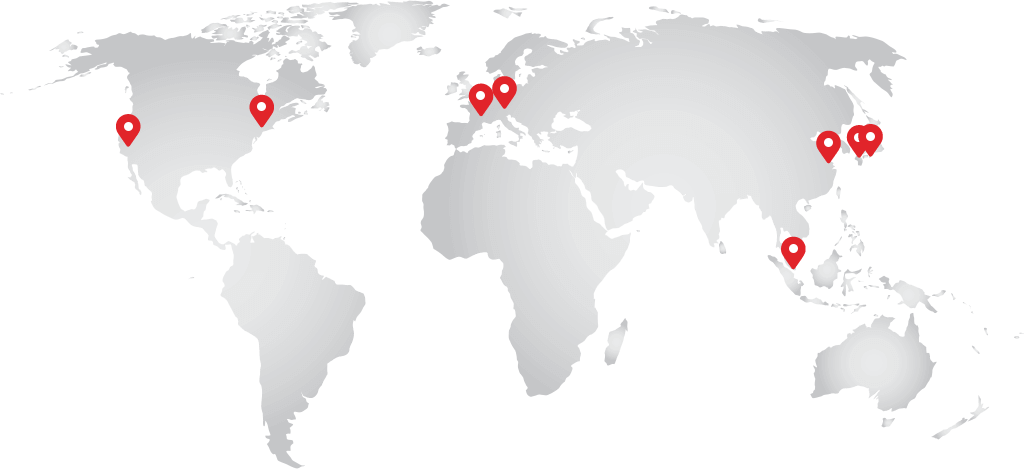 Boston, Massachusetts, USA
San Diego, California, USA
Zurich, Switzerland
Vienna, Austria
Shanghai, China
Shonan, Japan
Osaka, Japan
Singapore
Our Awards
Science Magazine

2020 Top Employer

Scrip Awards

Pharma Company of the Year 2019