Translating Science Into Highly Innovative, Life-changing Medicines
For 240 years, Takeda has focused on bringing better health and a brighter future to people around the world by translating science into life-changing medicines. Today, we are a top global biopharmaceutical innovator powered by approximately 50,000 people who come to work every day asking themselves the same question: How can we do more for patients?
With 5,000 people focused in R&D, we do more for patients by translating science into highly innovative, life-changing medicines across our core Therapeutic Areas in Innovative Biopharma: Oncology, Rare Genetics and Hematology, Neuroscience and Gastroenterology. We have a singular focus on diseases affecting patient groups with the most urgent needs and for whom treatments do not exist or are not good enough.
Innovative Biopharma Focus Areas
Oncology
For nearly two and a half centuries, Takeda's mission has been improving people's health. In oncology, we have built upon that heritage, developing and delivering transformative treatments for patients with hematologic and solid cancers. We've structured our organization to ensure a tight connection from research to development to commercialization — enabling us to rapidly bring transformative medicines to market and meet the needs of the cancer community.
We keep the patient at the heart of everything we do. The R&D Patient Engagement Office empowers our teams with the planning tools and best practices to bring the patient voice into drug development. Our team works with agility, collaboration and scientific rigor, and our day-to-day connections are marked by trust, respect and honesty. To succeed here, it takes a sense of urgency, because we know that what we do, today and tomorrow, has the power to change lives — and even save them.
Takeda strives to deliver life-transforming therapies to as many patients as possible. Working with our network of world-class partners, our team is boldly advancing unprecedented mechanisms in our pipeline, working toward success for cancer patients worldwide.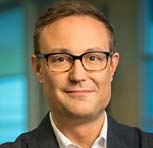 Christopher
Arendt, Ph.D.
Head, Oncology Cell Therapy
& Therapeutic Area Unit
Rare Genetics & Hematology
Takeda has over 30 years of leadership in rare diseases with a diverse portfolio across rare hematology, lysosomal storage disorders and immunological diseases. Over the next decade, we see the potential to modify the underlying causes of rare genetic and hematologic diseases. We're making significant internal investments and accessing valuable partnerships to build our gene therapy capabilities.
Our portfolio continues to evolve to serve unmet needs, and we have sharpened our focus by prioritizing the most impactful areas. Together, we are making a dramatic, life-changing difference to patients all over the world.
We're focused on developing next-generation therapies that will enable functional cures for patients around the world. Through teamwork and collaboration, we will continue to set the standard of leadership in rare disease.
Daniel Curran
Head, Rare Genetics & Hematology Therapeutic Area Unit
Neuroscience
Neuroscience is poised to reach a significant inflection point over the coming decade, and our team will be in the middle of it all, answering the call to transform treatment paradigms — or even create new ones. Whether we're making advancements in understanding disease pathophysiology or pursuing new modalities that unlock previously undruggable targets, we'll continue to push forward in providing more and more effective treatments for patients.
To deliver on our ambition, we're applying our expertise in disease biology understanding, translational tools, and clinical development. We are investing in multiple modalities in parallel that could solve biodistribution challenges and unlock full efficacy for patients. At Takeda, we are driven by science and innovation, and aspire to be a trusted leader and partner in neuroscience.
At Takeda, we are firmly committed to changing the treatment landscape for patients living with devastating neurological and neuromuscular diseases. We are focusing on diseases defined by genetics and metabolic pathways and are led by an inclusive, team-based approach with science and innovation at the core of everything we do.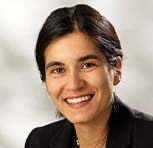 Sarah Sheikh
Head, Neuroscience Therapeutic Area Unit
Gastroenterology
At Takeda, we believe no patient with life-limiting gastrointestinal disease should remain unnoticed or untreated. We are evolving our focus to specialty diseases and novel gut-specific platforms. Our talented teams are concentrating on the most pressing unmet needs by identifying underlying disease drivers and investigating novel therapeutic modalities.
With nearly 30 years of experience in gastroenterology, our global team has made significant strides in addressing GI patient needs with treatments for inflammatory bowel disease (IBD), acid-related diseases, short bowel syndrome (SBS) and motility disorders. We are also working toward closing the gap on new areas of unmet needs for patients who have celiac disease, Crohn's disease, and acute pancreatitis, among others. On our team, making an impact in gastroenterology means working to improve the lives of as many patients as we can, for today and tomorrow.
With programs built on scientific evidence, in-house expertise, and global collaborations, we're focused on delivering transformative therapies to improve the lives of patients living with gastrointestinal and hepatobiliary diseases.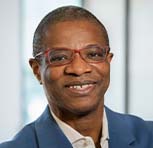 Chinwe Ukomadu
Head, Gastroenterology Therapeutic Area Unit
Strategic Investment Areas
Plasma-Derived Therapies

Vaccines
We are investing in platform capabilities in cell therapy, gene therapy and data sciences, as well as collaborating with academia and emerging biotech companies to tackle some of the most challenging problems in drug discovery and development. We are committed to our people and their growth and development. We know they are our most valuable asset and the driving force behind the innovation we strive to advance for patients.
There has never been a more exciting time to be part of R&D as we work to deliver breakthroughs to patients. We hope you will join us.
A diverse & dynamic pipeline
In the near- and medium- term, we anticipate delivering 11 new molecular entities with the potential for 15 launches.
~40

new molecular entity
clinical stage assets

~50%

pipeline with orphan
drug designation
Modality-diverse research projects

Cell & gene
therapies
Peptides &
oligonucleotides
Microbiome
& other
modalities
Biologics
Small
molecules
Externally-oriented mindset
We seek innovation and partner to nurture it, wherever it resides.
Since FY16
200+

active partnerships

45+

venture investment
financings

25+

new company
creations
Takeda clinical trials
Takeda's commitment to transparency reflects our strong support for sharing clinical trial information to benefit patients and to foster scientific discovery in a way that maintains patient privacy and preserves the integrity of our research. Learn more at ClinicalTrials.Takeda.com.
Our COVID-19 response
During the pandemic, we have focused on protecting our employees, maintaining our supply chain of medicines and therapies, reducing transmission, and supporting effected communities. We are working with other leading pharmaceutical companies focused on finding treatments through shared expertise, data, and evaluation of drug candidates. Learn more at Takeda.com.
News Highlights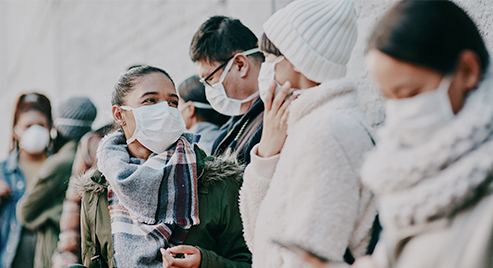 Andy Plump, President of R&D, discusses the future of pandemic preparedness.
Explore More
We are focused on therapies with transformative and curative potential, which is why we're investing in the power of innate immunity and the promise of cell therapy.
Key Locations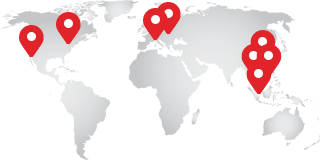 Boston, Massachusetts, USA
San Diego, California, USA
Zurich, Switzerland
Vienna, Austria
Shanghai, China
Shonan, Japan
Osaka, Japan
Singapore
Our Awards
Science Magazine 2020 Top Employer
Scrip Awards Pharma Company of the Year 2019