Takeda Receives Global Top Employer Award for Fourth Year Running
Remains committed to being a top employer and empowering our people.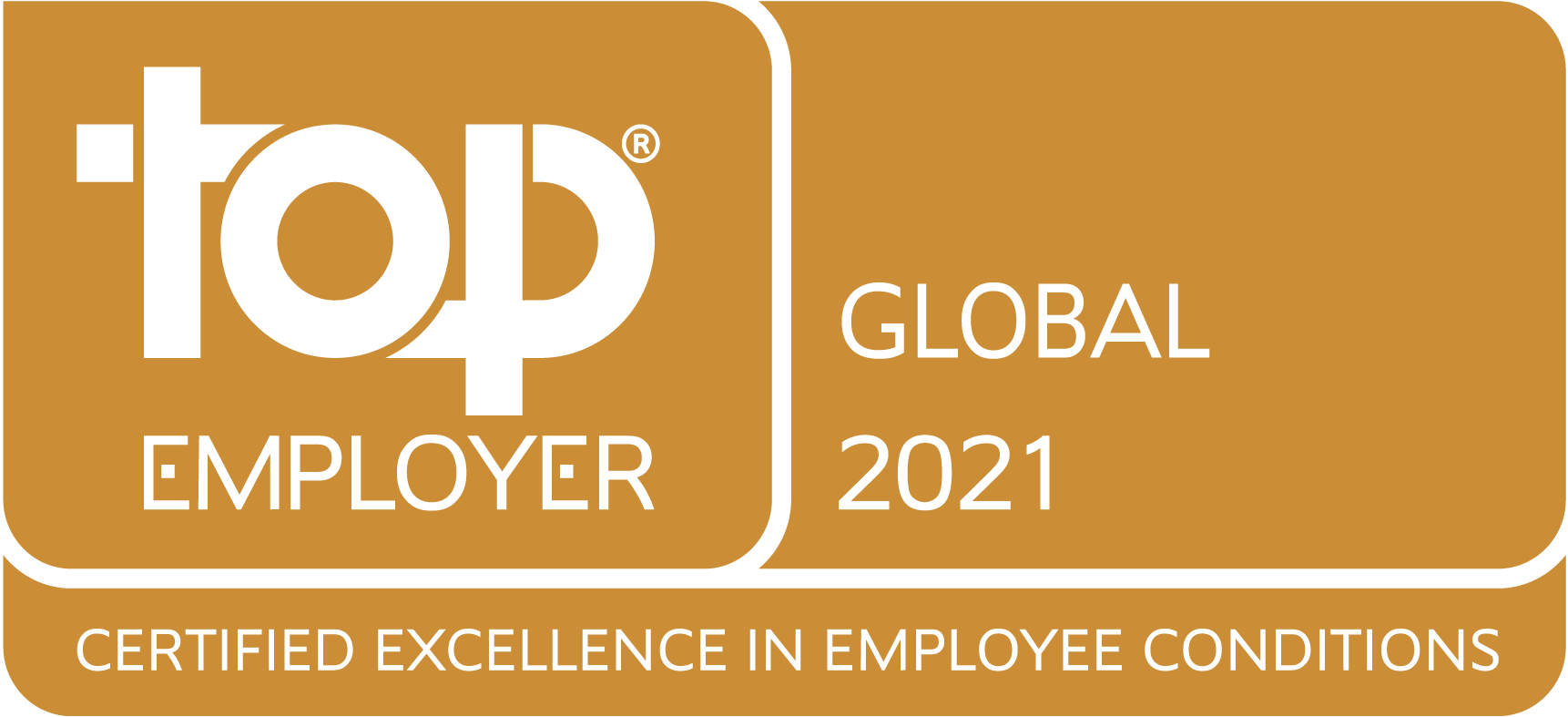 As a global biopharmaceutical leader, we believe in creating a workplace where all employees are empowered to shine. For the fourth consecutive year, Takeda has been certified by the Top Employers Institute as a global Top Employer. The certification is awarded annually by the Institute to companies with outstanding employee offerings. It is designed to recognize those that create optimal conditions for employees to develop professionally and personally.
Receiving this award signifies that Takeda offers the highest standards of excellence to our people. While this is a recognition we are honored to receive, we recognize that being a top employer does not happen overnight.
For more than 230 years, our Values (Integrity, Fairness, Honesty, and Perseverance) have defined who we are and what we do. Today, Takeda is transforming big pharma by our R&D-driven market leadership and being a values-led company with an unwavering commitment to people. We aim to create a purposeful, inclusive, and positive workplace for every Takeda employee. We are a dynamic, patient-focused organization where our people are empowered to shine and are given the tools to achieve their personal, professional goals.
How do we create an award-winning, positive workplace?
Takeda surpassed the Top Employers Institute certification requirements across all measured criteria, including: career management, culture, learning and development, onboarding, and performance management. At Takeda, everyone is encouraged to innovate, embrace challenges, and strive for excellence in everything they do. Our employees give so much to our purpose and patients. In return, we offer:
Stimulating careers and meaningful work
Professional development programs
Competitive pay
Comprehensive benefits
An inclusive, collaborative work environment
Workplace flexibility
As a company, we are united by our Values and inspiring purpose to deliver Better Health and a Brighter Future to people around the world. This shared commitment is essential to the success of our teams, which span approximately 80 countries and regions. It's our belief that together, we are stronger. Working at Takeda allows employees to make a positive impact on people's lives every day — including their own.