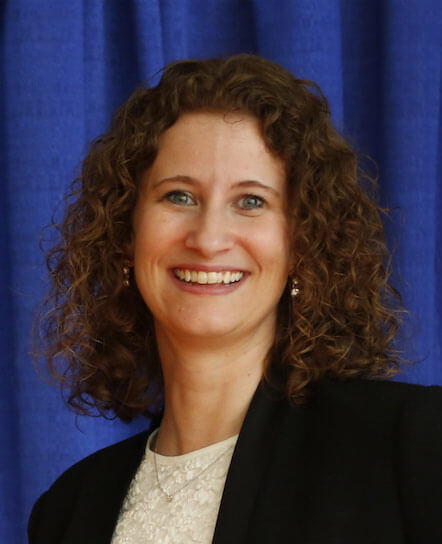 Mandy R.
Head of Translational Sciences, Oncology Drug Discovery
Boston, Massachusetts
Employee Since 2017
Together, We're Raising the Bar
"How can I make the biggest impact?" That was the question Mandy asked herself when she was seeking an opportunity for continued career growth at the intersection of clinical medicine and laboratory science. What she discovered at Takeda was not only a role that connected to her roots as a physician-scientist in academia but also had opportunities for continued growth and professional development.
Today, Mandy is Head of Translational Sciences, Oncology Drug Discovery. Here, she is responsible for developing and building the Translational team that supports the integration of a patient-focused translational strategy into oncology drug development programs. In this role, she works in partnership with a vast range of scientific disciplines and members of multiple teams and line functions within Takeda, making her role highly collaborative and dynamic.
DOING MORE TOGETHER
For Mandy, striving towards Takeda's mission of Better Health and a Brighter Future for people worldwide requires a lot of teamwork and cooperation. In her role, she brings a focus on the patient into the discovery side of drug development, as project teams develop the strategy to inform early proof of concept in clinical trials. "It's a constant back and forth from bench to bedside and bedside to bench," she shares.
When asked what she enjoys about being a part of Takeda, Mandy says, "I'm most proud of making a difference in projects that require you to go beyond yourself and say we can do more together to raise the bar for patients." She enjoys being a part of a team that pushes the boundaries of what is possible, going "all in" to develop the next transformative, life-changing therapies, starting from the molecular level. Takeda's collaborative environment gives teams, like hers, the foundation for partnership. It presents opportunities for every person involved to realize their potential.
Navigating the complexity of large, diverse teams and managing multiple moving pieces at once can be challenging, but Mandy finds it rewarding, too. She is energized by having ownership in the development of what could be a game-changer for patients and is inspired by her team's commitment to continuously push each other. "We're not afraid to reach and move ahead to impact the lives of patients and one another."
"I'm most proud of making a difference in projects that require you to go beyond yourself and say we can do more together to raise the bar for patients."
BELONGING TO THE BIOTECH ECOSYSTEM
The collaborative culture and cross-functional nature of treatment development make Boston a great home for Takeda's R&D, as Mandy puts it, in the center of "a biotech hotspot." She says there is an "immense network of people, companies, and institutions of varying sizes working on different diseases," which presents countless opportunities for collaboration and partnerships.
It's an exciting time to be a part of Takeda in Boston. Mandy feels there is a wealth of expertise to tap into in order to impact the lives of patients worldwide. "We are very fortunate to have R&D here, in what I think is one of the global hubs for biomedical science. There are world-class research institutions, hospitals, cancer centers, a large children's hospital. You'll find world-renowned experts, clinicians, and start-ups. It's a fantastic opportunity for Takeda to leverage and a really exhilarating environment to work in."
MAKING A DIFFERENCE AT EVERY OPPORTUNITY
Mandy also has a personal connection to Takeda's purpose. "I truly value and have made a lot of life decisions around wanting to make a difference whenever I have the chance." In her work, she feels an incredible privilege to help focus on a disease that today does not have a cure for most patients.
This clinical perspective has shaped her career development and professional choices, including the decision to transition her research focus to industry. "There is something humbling about spending so much of your life being a part of someone's story, being welcomed into their life and their diagnosis." For Mandy, that is what makes life so special. It's the reason why she says, "If I'm going to do something, I want to be all in."