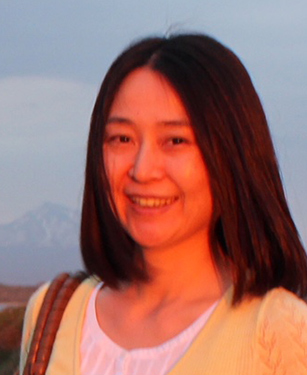 Akiko K., M.D., Ph.D.
Medical Director
Oncology Therapeutic Area Unit
Tokyo, Japan
Employee Since 2015
Every Day Akiko Is Inspired to Find a Cure for Cancer
In her role as a Medical Director in Takeda's Oncology Therapeutic Area Unit, Akiko Kimura's work has a direct impact on patients worldwide. But it was one cancer patient close at home that inspired her to graduate with degrees in Pharmacology and Medicine. When her grandmother passed away due to pancreatic cancer, Akiko knew that she wanted to commit her life to developing drugs to help cure cancer.
"My motivation is for those patients coping with the disease," she says. "Previously, when I was a medical doctor, a patient asked me to develop a cancer treatment for malignancies." It was during that conversation she told her patient that she was moving to the United States to work as a postdoctoral fellow at the National Institutes of Health (NIH) in Washington, D.C. and the launchpad for her career as a medical researcher. "There still are several cancers without effective treatments. I imagine a drug that has the possibility to resolve unmet medical needs in the future."
And, like the Takeda Oncology vision statement says, 'We Aspire to Cure Cancer,' so does Akiko.
Akiko is a medical doctor on an all-female medical doctor team for Takeda Oncology's Clinical Research Department and a vital member of its dedicated R&D function – the Oncology Therapeutic Area Unit (OTAU). The purpose of this unit is to discover and build a leading oncology pipeline through scientific collaborations and partnerships around the world.
In the OTAU, her work falls into two primary areas: clinical development and external partnerships. When it comes to clinical development, Akiko works on clinical development as a Global Clinical Lead. She also manages Takeda's external partnership with the National Cancer Center Japan, which is one of the leading institutes in the world for basic research of cancer and the development of world-class cancer treatments, looking to provide the best possible cancer treatment by partnering with the community. Through her work with the National Cancer Center, Akiko has the opportunity to work with investigators who are working at the NCC to seek opportunities for clinical development.
"I imagine a drug that has the possibility to cure several tumors in the future. My long-term career goal is to develop a cure."
The Importance of Patients and Integrity
Takeda is always looking to create opportunities to bring the views of patients into the organization. Doing so allows employees to better understand patients, their needs and how to make a difference in their lives. "We are a very patient-centric organization," says Akiko. "We're provided with opportunities to hear the voice of our patients through meetings and also videos, which allows us to interact directly with them and hear their stories."
Hearing from patients is empowering as opportunities to interact with patients are limited at pharmaceutical companies. It also keeps Akiko focused on her role and her long-term career goal. "We're constantly looking to see how we can get to our goal by accelerating the clinical development timeline, without impacting the integrity of the work we're doing. This way, we can get medicines to patients quicker."
Integrity is a fundamental part of how Akiko works. "Integrity is critical in developing our clinical studies data. We need to act with integrity so others know they can trust our data and our studies, which will allow for future approvals." And approvals for our patients are vital for Akiko and everyone working in the OTAU, as they work together to discover, develop and deliver breakthrough oncology therapies for patients worldwide.