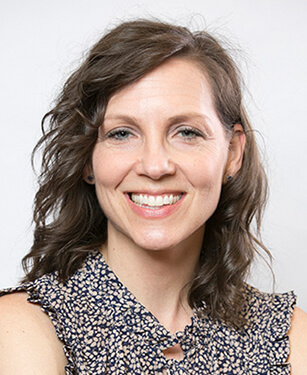 Tammy J.
AGILE Global Change Leader
Deerfield, Illinois
Employee Since 2010
Inspiring Change and Empowering Each Other
In 2010, a friend and former colleague recommended to Tammy that she consider a career opportunity with Takeda. From the minute she stepped inside Takeda's doors for her interview, she was excited and could feel something was different. "It was tangible--the culture, the people, and the energy," Tammy says.
Fast forward, Tammy's career path at Takeda has progressed from Packaging Development Manager to Project Manager to her current role as an AGILE Global Change Leader. Though her title and responsibilities have changed, her connection to Takeda's mission remains the same. Every day, Tammy continues to be inspired knowing she's making an impact on patients' lives by working for a company that delivers medicine and gives them hope.
INNOVATING AS ONE TAKEDA
As an AGILE Global Change Leader, Tammy leads a large program within the Global Manufacturing and Supply Oncology and External Supply Small Molecule operating unit. Supported by internal and external partners, Takeda's manufacturing and supply teams reach patients on a global level, bringing relief and reassurance to millions. "We focus on continuous improvement opportunities and challenge the status quo," she explains. "It's about being lean, flexible, innovative, and connected to our internal and external partners. Working as one team, we create a culture where people feel energized so we can deliver for patients."
Takeda encourages an entrepreneurial spirit and agile thinking to achieve its mission of better health and a brighter future for people. Tammy and her team contribute to Takeda's mission by constantly looking at ways to improve how work gets done across the business and around the world. "We continuously look at how we can improve in order to perform at our highest level, from small things, like the way we deliver a report, to big steps that leapfrog the organization."
Motivated by the goal of creating even greater collaboration throughout the entire supply chain function, Tammy collaborates across continents, time zones, and the entire Global Manufacturing and Supply business unit network. "We capture the best ideas and encourage and empower one another to do their best." As Takeda has grown organically and through acquisitions, Tammy is driven to take this mentality beyond manufacturing and supply chain and help embed it into other parts of the Company. She says, "We're ONE Takeda."
"We capture the best ideas and encourage and empower one another to do their best. We're ONE Takeda."
A TRUE PEOPLE-CENTRIC CULTURE
Throughout her career, Tammy has been drawn to initiatives centered around culture, change, development, and leadership. When her leader approached her about stepping into a new position that tapped into her professional experience and interest in culture, Tammy was thrilled about the opportunity. It offered an even greater ability for her to impact the business, various processes, and most of all, the people. "The work is about changing mindsets and behaviors. Culture is the thread that makes it happen."
Tammy believes that Takeda's people-centric culture reaches employees on a personal level. In the U.S., Takeda offers a working parent and caregiver employee resource group, schedule flexibility, and family-friendly benefits. "The Company really respects the whole person, whether that's being a caregiver, a sister, or a mother," she shares. "The people around me recognize those different roles that I need to be, inside and outside of work." As a mom to two young daughters, Tammy enjoys having quality, family time. "We love snuggling while reading books and singing and dancing." She is also a passionate yoga practitioner and enjoys the reflection that yoga brings into her life. "It's amazing how ideas for the things I am focusing on at work can come from carving out the space for introspection. It helps my mind create and connect to ideas I hadn't thought of before."