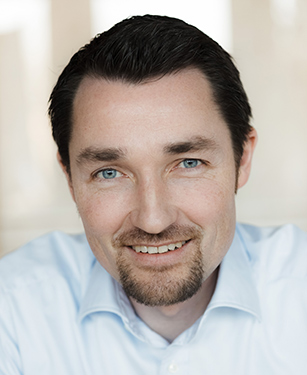 Magnus T.
Senior Director, Head of Global Launch Excellence & Lifecycle Management
Global Manufacturing and Supply Chain
Employee Since 2000
Global Impact of Putting Patients First
As the Head of Global Launch Excellence and Lifecycle Management, Magnus T. is no stranger to helping Takeda effectively launch global products from a supply chain perspective. In fact, his diverse and dispersed team ensures markets get the medicines they need on the day requested, so they can get to the patients that need them most. "Other pharmaceutical companies may say they put 'patients first', but Takeda is living it," he shares. "As a manager, I can see it in our teams and within our leadership. There is action behind the words."
Growth and Opportunity Through Change
In 2000, after graduating with a Master's of Science in Chemical Engineering and Chemometrix, Magnus began working in the pharmaceutical industry at Nycomed in Denmark. The Danish-based company at the time primarily focused its work in Europe and then started expanding into emerging markets. Then in 2010, Takeda acquired Nycomed, thereby increasing its own global footprint across Europe and the emerging markets.
"I liked the opportunities this growth brought with it, as well as the internationalization, cultural understanding, and getting to know people in all other parts of the world." As the company has grown, different groups and cultures have come together to serve patients. "Our cultural diversity is high in a global company like ours, yet when you sit down with your colleagues and talk, our motivations and values are surprisingly the same."
The ways in which Takeda employees are united is by focusing on the company's four priorities (Patient, Trust, Reputation, and Business) and their shared values of Takeda-ism (Integrity, Fairness, Honesty, and Perseverance). The priorities and values are like a behavioral compass that guide and keep everyone on track. For Magnus, it all comes down to integrity. "I like the Takeda-ism values and they resonate with how I was raised. My grandfather always taught me that we need to treat people with mutual respect, and I see these behaviors widely exhibited here at Takeda."
"Regardless of patient illness or disease, we are close to the product and to the patient. When we are quick and good, someone with a disease can get their medicine sooner. That's motivating."
Brighter Futures on the Horizon
While Magnus started his career nearly 20 years ago, he has never stopped learning, being challenged, or striving to help patients. In his work, he helps supply the first physical medicine packs for a new product that ends up in the hands of patients. "Regardless of patient illness or disease, we are close to the product and to the patient. We coordinate when we are producing it, shipping it, getting it through customs and making it available in their countries," he says. "When we are quick and good, someone with a disease can get their medicine sooner. That's motivating."
At Takeda, there is dedication from top management to stay on course to serving patients, wherever they are. "I think we are onto something here at Takeda that other companies may be struggling with. Our CEO provides transparency and clarity for our people. We focus on being agile, flexible, and having the right priorities." And, Magnus and his team will stay on course as there are new product launches and groundbreaking projects underway in both regenerative medicine and vaccines. "These are unique business areas with cross-functional collaboration around the globe. My team is tasked to flawlessly manage the launch supply, which makes it an exciting time to be here."