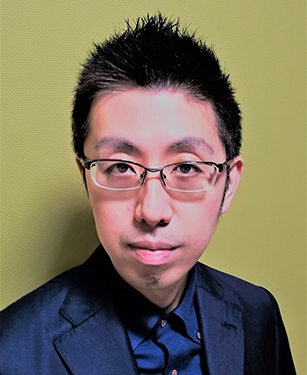 Bunnai S., Ph.D.
Associate Director
Drug Discovery Chemistry Laboratories, Research
Kanagawa, Japan
Employee Since 2008
A Decade of Research and Innovating for Patients
After Bunnai Saito completed his post doctorial research at Massachusetts Institute of Technology (MIT) in 2008, he had a choice: to start his scientific career in academia or in business. He chose the latter, and, more specifically, he chose Takeda. "Takeda is the most famous pharmaceutical company in Japan," he shares. "My supervisor strongly recommended Takeda to me because there were so many competent chemists already working there. He told me I would learn a lot working there." And many years later, Bunnai continues to be happy about his decision to join Takeda and the impact his work has on people around the world.
Bunnai joined the company as a medicinal chemist in Osaka and Tsukuba, Japan, before moving to Shōnan, Japan, to work at Takeda's Shonan Research Center. This journey has opened many doors for him. For two years, this role enabled him to also collaborate with the University of Tokyo as a principal scientist and in 2017, Bunnai became the Associate Director of Drug Discovery Chemistry Laboratories, where he is leading a team of our chemists for the Regenerative Medicine Unit.
"I am convinced that there is no research environment better than Takeda. I am proud of the research I'm doing with my colleagues."
A History of Putting People First
For more than 230 years, Takeda has been a values-based, purpose-driven organization. This rich history includes employees living what the company today calls Takeda-ism (to act with Integrity, Fairness, Honesty and Perseverance) while keeping the patient at the center of their work and the first of our priorities. Bunnai says that, "Takeda-ism is our behavioral compass and I believe that this company cannot continue without the value. We will grow and keep contributing to patients and society as long as employees remain sincere in our values."
But, Takeda-ism is about more than just how employees think about patients; it is guiding everything the organization does. "Takeda also takes care of the health of employees and their families. More than a decade has passed since I first joined Takeda, but I feel that the company is always putting people's health first."
At the Leading Edge of Science and Medicine
One of the vital ways Bunnai has contributed to better patients' health is through his drug research. Currently, he is hard at work on the T-CiRA program. This fascinating joint venture program is a partnership between Takeda and the Center for iPS Research and Application (CiRA) at Kyoto University. The center is led by Nobel Prize-winning stem cell researcher, Professor Shinya Yamanaka. T-CiRA program is housed at a newly evolved ecosystem for health innovation called Shonan Health Innovation Park, where Takeda's Shonan Research Center also resides, as well as many other bio ventures.
Focused on drug discovery projects involving regenerative medicine using iPS cell technology, T-CiRA aims to develop innovative drugs and cell treatments in areas such as heart failure, diabetes mellitus, neuro-psychiatric disorders, cancer and intractable muscle diseases. "It is exciting for me to be able to contribute to T-CiRA as a chemist, where state-of-the-art science is being done." In addition to finding fulfillment from his work, Bunnai is very happy working with other researchers at Takeda, and those outside the business. The opportunity to keep growing his career and having a connection to academia inspires him to do great work, each and every day.
Focusing on the Company's Future and His Own
When it comes to his T-CiRA research, it is important to Bunnai that everything he does keeps the patients at the center and helps to build Takeda's positive reputation. He recalls an experience at the University of Tokyo, "I participated in a collaboration research project with the University and was in charge as a principal scientist. While there as a visiting researcher, graduate students and professors recognized me as a Takeda scientist. It is no exaggeration to say that what they think of me directly affects Takeda's reputation, at the university and beyond."
Throughout his tenure at Takeda, Bunnai has experienced empowerment, support and the ability to do impactful work with smart, innovative colleagues. His work has taught him much about patients, medicine, business and collaboration. "Takeda remains my top choice as a place to work. I can't wait to see what the next 10 years bring."