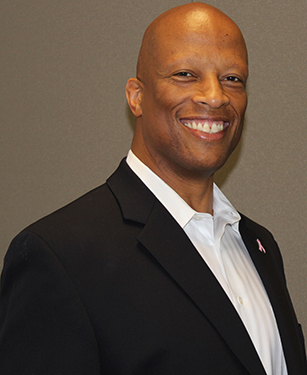 BJ J.
VP, Sales and Commercial Operations
General Medicine Business Unit
United States Business Unit
Deerfield, Illinois
Employee Since 2016
Investing in an Entrepreneurial Sales Mindset
When BJ was thinking about his next career move, he met with Ramona Sequeira, President of Takeda's U.S. Business Unit (USBU). A pharmaceutical executive with more than 20 years of experience, BJ knew of Takeda's long-standing reputation as a great place to work. What he soon learned, and what attracted him the most, was Takeda's desire for commercial transformation in support of an evolving portfolio. There was a need to build new capabilities for Takeda's people, processes, and technologies — and to systematically implement measures to evolve these capabilities continuously — to keep pace with the marketplace and achieve the company's long-term potential.
"I did not want to manage the status quo," shares BJ. "I am a builder, and there is a growth opportunity here, and to achieve growth by being innovative and entrepreneurial." As the VP, Sales and Commercial Operations for the General Medicine Business Unit of the USBU, he leads a national sales team of area vice presidents, regional business directors, district business managers, and sales representatives, along with the commercial support functions of operations and learning and development. "We want our teams to enhance their value to customers through an entrepreneurial approach, not the traditional method of being told what and how to execute."
"That's why we get up every day and work as hard as we do; to partner with our customers to impact patients' lives for the better."
Elevating Capabilities to Better Serve Patients
There is a mindset at Takeda for customer-facing employees to think about their geography like they are a franchisee — it's called Local Business Ownership (LBO). "We support our people with products and resources, then it's up to them to analyze their respective geographies for opportunities, fully vet their potential customer base, and then make investment decisions that are optimized for the patients and customers in that location. We want people to look at the business like they own it."
To support commercial teams in doing their best work and building their business, BJ and Takeda's leadership team believe in investing in people. There is alignment between empowering employees to make decisions for their local customers and training. The investment in building and developing commercial capabilities includes traditional product and selling knowledge. Additionally, Takeda provides teams with broader market knowledge, so individual team members know (and can anticipate) what customers are experiencing and address their challenges proactively. Elevating the capabilities of each team member is vital to achieving Takeda's mission.
"Other companies do this, but in my experience, we are more focused on increasing our teams' skills on a continuous basis," said BJ. "We educate and train people to make appropriate decisions, and provide them with the data, technology, resources, and support necessary to improve these decisions over time." As an organization, Takeda continually invests in new resources, new capabilities, and new training for employees and managers. "Takeda truly believes in the adage, 'our people are our most valuable asset.' Therefore, continuous investment in people development becomes a priority and leads to more effective customer and patient engagement."
Driven to Meet Unmet Patient Needs
Learning and development at Takeda creates a workplace environment that inspires people. "Our culture is one in which people feel valued and where they can make a difference," said BJ. "We believe in the value of each person, and by being supportive, we make sure everyone is focused on delivering life-saving medications to patients."
In fact, Takeda's values, and focus on the Patient – Trust – Reputation – Business, mean that "we make choices in this order: what is right for the patient, that foster trust with society, uphold our reputation, and develop the business. And we educate and empower our teams to do the same." And it's BJ's belief that it's this patient-centric focus that gives Takeda a competitive edge.
"This sales team truly 'walks the walk' when it comes to embodying Takeda's mission of providing better health and a brighter future to patients everywhere. That's why we get up every day and work as hard as we do; to partner with our customers to impact patients' lives for the better."