Recruitment Fraud Alert
Takeda has received reports that there are instances of identity thieves posing as Takeda employees in an attempt to steal personal information from job seekers. In these cases, identity thieves visit job-related websites and invite candidates to online chats. During the chat, they press job seekers to provide bank account information and personal identification numbers. If you receive unexpected offers of employment from people claiming to work for Takeda, we suggest you do not correspond with them, do not click any hyperlinks and do not open any attachments.
At Takeda, we will never ask for personal financial information during any step of the interview nor do we charge job seekers fees as part of the recruitment process. Takeda's recruiting correspondence will be sent by a recruiting representative with an @takeda.com email address – not @gmail.com, @yahoo.com, @hotmail.com or any other email domain service.
If you believe you have been contacted by an unauthorized person, please contact your local law enforcement agency immediately.
Regulatory Affairs Manager
London, United Kingdom
Business Area Overview
The Europe & Canada (EUCAN) Business unit supports Takeda's mission at a regional level and as the leader in rare diseases and specialty care, we champion better health and a brighter future for patients, healthcare providers and our people.
Across the EUCAN BU, patients come first in every decision we make. We develop strategic partnerships which deliver value for society and create a culture within which our people can thrive and reach their full potential.
Our mission is to empower and enable our people to fulfill their potential by embracing diversity and creating a high-performance, collaborative working environment. In the EUCAN region integrity is one of our key values. We put patients, trust and reputation before business and this is one of the main reasons why our people choose to work here.
Success Profile
What makes a successful team member within EUCAN at Takeda?
Agile
Ambitious
Analytical
Collaborative
Enthusiastic
Entrepreneurial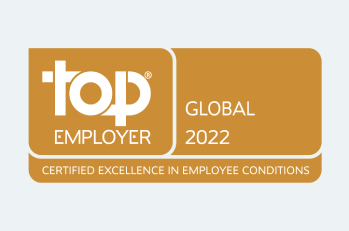 A Global Top Employer
Recognized for our culture and way of working, we're one of only 11 companies to receive Top Global Employer® status for 2022.
Explore more

About Takeda Scoops Global Top Employers® Award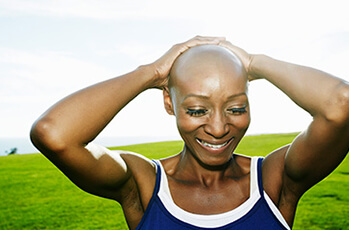 About Takeda
At Takeda, there is an unwavering commitment to putting patients first, and to creating a workplace that is underpinned by empowerment and focused on diversity, collaboration and steadfast values.
Explore more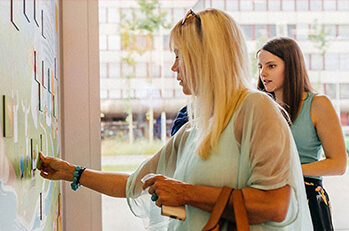 Europe & Canada Business Unit
Takeda in Europe and Canada (EUCAN) is delivering leading innovations in oncology, gastroenterology and rare diseases to provide better health and a brighter future for patients.
Explore more
I know that I need to work in a place where I can grow and be challenged, and what motivates me the most is to make a difference. I think what we offer here at Takeda truly helps patients. And it's important to bring others along on that journey.

Rebecca Yu

VP of Patient Value & Access
Believe in your own ability to do the things you want to do. If you do that, things will happen.

Heena Howitt

Country Medical Lead Genetic Diseases
The faster we help someone get a true diagnosis of their underlying condition, the faster we can offer a treatment that can help them get back to living their life and improve their future outlook

Christian Downton

Business Unit Director Rare Metabolic Diseases
Working at Takeda
Inclusion

Here, you will feel welcomed, respected, and valued as a vital contributor to our global team.

Collaboration

A strong, borderless team, we strive together towards our priorities and inspiring mission.

Innovation

Bold initiatives, continuous improvement, and creativity are at the heart of how we bring scientific breakthroughs from the lab to patients.

Top Workplace

Recognized for our culture and way of working, we're one of only 11 companies to receive Top Global Employer® status for 2022.

Work-Life

Our people-first mission extends beyond patients to include their families, communities, and our own Takeda family.

Empowerment

Through trust and respect, you will have genuine support from leaders, managers, and colleagues to do your best work.
Regulatory Affairs Manager
Job ID R0053866
Date posted Nov. 25, 2021
Location London, United Kingdom
By clicking the "Apply" button, I understand that my employment application process with Takeda will commence and that the information I provide in my application will be processed in line with Takeda'sPrivacy Noticeand Terms of Use. I further attest that all information I submit in my employment application is true to the best of my knowledge.
Job Description
The Regulatory Affairs Manager is responsible for managing the resources, personnel and responsibilities of the UK and Ireland Regulatory Affairs Department with respect to defined therapy areas, in order to:
Manage the regulatory team to ensure consistent and effective performance, with technical on the job support where needed.

Ensure that the necessary regulatory support is provided to local, regional and global regulatory affairs functions and collaborates fully with other local and global functions including commercial teams.

Maintain existing, and obtain new, Marketing Authorisation's in UK and Ireland for national, EU converted GB, MRP, DCP and Centralised products in support of Takeda's commercial activities, ensuring conformance to national and EU Drug Laws.

Ensure regulatory risks are appropriately anticipated, communicated and mitigated.

Advise on and implement regulatory strategies and deliverables for licensed and development products in the UK and Ireland.

Keep up to date with pharmaceutical legislation and guidelines in the UK, Ireland and the EU and advising the business, especially in relation to evolving UK registration pathways and informing the Takeda business.

Gain and maintain familiarity with the Takeda UK and Ireland product ranges for which you are responsible.

Ensure quality standards are consistently met and submissions are made according to the agreed deadline.

Assist the Head of Regulatory Affairs with developing strategies to optimize the efficient running of the department.

Identify issues which may impact on project timelines.
Responsibilities
Personnel Management:
Manage the workload and personal development of your team to  ensure consistent and effective performance, with technical on the job support where needed.

Supervise and mentor other regulatory staff as required by the Head of Regulatory Affairs

Implement development plans for all team members, and provide evidence of adherence.

Conduct mid-year and annual performance reviews, and address any identified performance issues as required.

Promptly notify management of any changes in resource requirements and ensure progression planning.
Regulatory Affairs:
Advise on and implement regulatory strategies and deliverables for licensed products in the UK and Ireland.

Advise on and implement regulatory strategies for obtaining optimal regulatory approvals in the UK for Takeda's development product portfolio to support Takeda's commercial goals, including providing expert opinion on the likelihood of success for submissions and approvals, taking into account evolving UK registration pathways.

Keep abreast of pharmaceutical legislation and guidelines in the UK, Ireland and the EU and update the business appropriately, especially in relation to evolving UK registration pathways and informing the Takeda business.

Prepare, compile and submit a range of regulatory applications for licensed products, including:

In cooperation with Global Regulatory Affairs, assist in the compilation of new Marketing Authorisation Applications

Type I and Type II variations

Article 61(3) Leaflet and labelling changes

Change of ownership applications

Renewals

PSURs
Prepare updated product information texts, ensuring they are clear and accurate, for submission with various regulatory applications

Ensure internal approval of updated product information by appropriately qualified medical personnel and arrange timely implementation following approval

Work with the Artwork Coordinators to create/update/submit and implement approved artwork mock-ups via the Electronic Artwork Management System

Liaise with the Medical Information department to arrange upload of approved product information to the eMC and medicines.ie

Ensure that any regulatory commitments or requests for information are logged appropriately and responded to by the agreed deadline, and answer routine correspondences on own initiative

Liaise with the Pharmacovigilance department to ensure that any additional Risk Minimisation Measures required for a product are implemented (for example additional follow-up)

For products where Educational/Risk Minimisation Materials are required, prepare, submit and implement the materials in cooperation with LOC Pharmacovigilance, ensuring that relevant personnel are briefed on their use and purpose, and that data is being recorded in relation to their effectiveness if required

Ensure accurate regulatory records are kept.  This includes:

maintaining and updating the electronic regulatory tracking database

maintaining and updating the electronic  document management system

inputting and retrieving information from the electronic quality management system as required

ensuring the paper and electronic filing is kept up to date

maintaining the UK and Ireland product list

management of the external archiving of regulatory documentation
For products with whom Takeda have a co-licensing or out-licensing arrangement with a third party, liaise with the third party to ensure regulatory compliance is maintained

Act as regulatory contact point for local, international and global teams on UK/Irish regulatory matters

Manage direct interactions with local UK/IE regulatory authorities for relevant national, MRP/DCP, EU Centralised and EU converted GB licenses

Facilitate interactions by the European or Global regulatory personnel where Ireland is the rapporteur/co-rapporteur or where Scientific Advice is sought in UK or Ireland

Provide input to local cross functional teams on status of planned and approved regulatory submissions

Ensure, in conjunction with Head of Regulatory Affairs, that regulatory requirements of UK & Ireland are fully represented in discussions at Global, Regional and Local levels

Build good relationships with internal and external stakeholders, particularly within Global Regulatory Affairs and at the Regulatory Authorities
Other duties as required:
Review reports received by Global Regulatory Affairs (GRA) in relation to data required for the Pharmacovigilance System Master File (PSMF) promptly and thoroughly and work with GRA to resolve any errors or discrepancies

Support with periodic requests (e.g. tender support, HTA submissions, shortage notifications, unlicensed medicines requests, PSMF reviews)

Provide regular updates to the Head of Regulatory Affairs regarding the activities completed/projects planned and contribute to the monthly Medical Meetings/EUCAN LOC RA meetings

Provide launch readiness and other commercial project team support

Monitor the status of competitor Marketing Authorisation's as agreed with the local business

Arrange payment of fees to the Healthcare Products Regulatory Agency (HPRA) and payment of invoices from the Medicines and Healthcare Products Regulatory Agency (MHRA) and European Medicines Agency, utilising the Takeda electronic invoicing and purchase order systems

Attend and participate in local and global meetings/calls as required, and present on regulatory topics when requested

Review and update Regulatory Standard Operating Procedures (SOPs) to ensure they comply with UK and Irish regulatory legislation and with Global Quality principles, standards, policies and SOPs

Actively seek to minimise risks to the business, managing risks identified and alerting the Head of Regulatory Affairs

Any other associated duties
Education, Experience, Skills/Competencies and Disposition
Qualifications:
Required:
Educated to at least degree level in a scientific discipline

Knowledge of national, EU converted GB, MRP, DCP & Centralised procedures in the UK and Ireland

Good knowledge of the development process for medicines
Desired:
Management qualifications
Experience:
Required:
 At least 8 years' experience within a regulatory affairs role within the pharmaceutical industry

Proven record of success in managing a small to medium sized team and supervising staff with various levels of knowledge and expertise

Capable of critically reviewing and integrating scientific information from a variety of disciplines

Experience of managing multiple complex projects at the same time

 Experience of working across cultures and in a busy, complex, matrixed environment

 Experience of preparing and submitting post-marketing regulatory applications to the MHRA and HPRA (i.e. variations, renewals, post-marketing commitment submissions, PSURs and other ad hoc activities as required)

 Experience of developing strategy for new Marketing Authorisation applications

 Experience of writing and updating comprehensible, clear, product information documents, including development of labelling and leaflet artworks.

 Keeping up to date with Regulatory intelligence and sharing accordingly.

 Contributing regulatory input to product strategy discussions.

 Experience of producing written regulatory communications with clarity, accuracy and rigor.

Experience of seeking Scientific Advice and liaising with the regulatory authorities over new products/new indications/line extensions

Experience of working within electronic regulatory tracking databases and document management systems.
Desired:
Experience of working within a team that successfully registered and launched a new ethical product in the EU.
Skills/Competencies
Required:
Ability to work under pressure

Self-motivated and ability to use initiative to resolve problems

Solution drive style

Excellent organizational, planning and time management skills

Computer literate, including Adobe Acrobat and Microsoft Excel

Effective communicator both written and verbal

Strong Interpersonal skills

Excellent attention to detail

Ability to work independently

Analytical skills

Negotiation skills

Can effectively prioritise and manage multiple competing tasks and demands
Desired:
Demonstrated ability to assess the internal and external environment to recommend appropriate risk-taking

Interest in networking internally and externally, to raise the profile of the regulatory function/Takeda.
Disposition:
Required:
Positive work ethic

Confidence

Enthusiasm and initiative

Ability to operate as a flexible team player and independently as required

Well organised and able to work under pressure.

Sense of urgency; can do attitude

Supports business priorities
Desired:
Motivated to improve existing systems
Complexity and Problem Solving
Works with very limited direction from the Head of Regulatory Affairs. Work is reviewed periodically for adequacy in meeting objectives.  Exercises good judgement in a variety of often complex situations, selecting suitable methods and techniques to maintain compliance.
Internal and External Contacts
The position reports to Head Regulatory Affairs and has line management responsibility for several Senior Regulatory Affairs Executives and Regulatory Affairs Executives.
Internal and external job contacts related to the position include: 
Regulatory team counterparts

Senior Management

Cross functional team members (including Quality, Commercial Teams, Market Access, Pharmacovigilance, Supply Chain, Medical Information, Medical)

Regulatory agency personnel

Company consultants/vendors
Other job requirements:
10% Travel
Locations
London, Great Britain
Worker Type
Employee
Worker Sub-Type
Regular
Time Type
Full time
View all Europe & Canada jobs
Search
Internal Communication Intern- Part Time 20% Off site/On-site

---

Zurich, Switzerland

Communications and Public Affairs

Apply

Brand & Customer Manager Gastro-enterology

---

Hoofddorp, Netherlands

Sales and Marketing

Apply

Key Account Manager Gastroenterology (South-East Region)

---

Hoofddorp, Netherlands

Sales and Marketing

Apply
We take action by focusing on our four priorities
Create an exceptional people experience
Responsibly translate science into highly innovative, life-changing medicines and vaccines
Protect our planet
Unleash the power of data and digital