Recruitment Fraud Alert
Takeda has received reports that there are instances of identity thieves posing as Takeda employees in an attempt to steal personal information from job seekers. In these cases, identity thieves visit job-related websites and invite candidates to online chats. During the chat, they press job seekers to provide bank account information and personal identification numbers. If you receive unexpected offers of employment from people claiming to work for Takeda, we suggest you do not correspond with them, do not click any hyperlinks and do not open any attachments.
At Takeda, we will never ask for personal financial information during any step of the interview nor do we charge job seekers fees as part of the recruitment process. Takeda's recruiting correspondence will be sent by a recruiting representative with an @takeda.com email address – not @gmail.com, @yahoo.com, @hotmail.com or any other email domain service.
If you believe you have been contacted by an unauthorized person, please contact your local law enforcement agency immediately.
Vice President - US Medical Affairs Oncology Head
Cambridge, Massachusetts
Business Area Overview
At Takeda Oncology, we aspire to cure cancer, with inspiration from patients and innovation from everywhere. We value employees with diverse perspectives and backgrounds. As a member of our team, you would bring your unique perspective to help us achieve our aspiration and help us demonstrate our commitment to patients on a daily basis.
We ensure a tight connection from research to development to commercialization to rapidly meet the needs of the cancer community, optimizing our ability to bring transformative medicines to patients. Our demonstrated leadership in the treatment of hematologic cancers and solid tumors combined with cutting-edge science through multiple platforms, partnerships and therapeutic approaches, enable us to bring novel medicines to patients worldwide.
At Takeda, you will have access to the resources of a company with over 200 years of heritage, a diverse and robust pipeline, a values-driven culture and career development opportunities.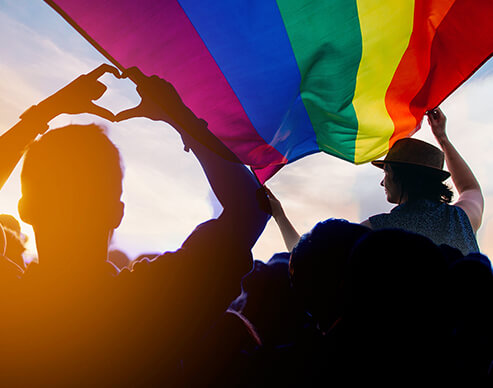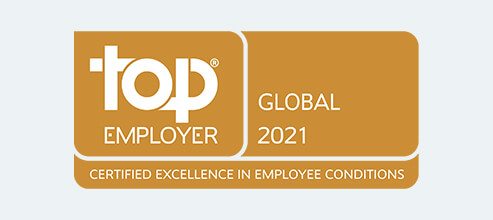 A Global Top Employer
Takeda is a global, values-based, R&D-driven biopharmaceutical leader headquartered in Japan, committed to discover and deliver life-transforming treatments, guided by our commitment to patients, our people and the planet.
It's not about the headlines at Takeda, it's about doing the right thing.

Brendan Turner

Marketing Manager
Working at Takeda
Inclusion

Here, you will feel welcomed, respected, and valued as a vital contributor to our global team.

Collaboration

A strong, borderless team, we strive together towards our priorities and inspiring mission.

Innovation

Bold initiatives, continuous improvement, and creativity are at the heart of how we bring scientific breakthroughs from the lab to patients.

Top Workplace

Recognized for our culture and way of working, we're one of only 13 companies to receive Top Global Employer® status for 2021.

Work-Life

Our people-first mission extends beyond patients to include their families, communities, and our own Takeda family.

Empowerment

Through trust and respect, you will have genuine support from leaders, managers, and colleagues to do your best work.
Vice President - US Medical Affairs Oncology Head
Job ID R0053625
Date posted Nov. 22, 2021
Location Cambridge, Massachusetts
By clicking the "Apply" button, I understand that my employment application process with Takeda will commence and that the information I provide in my application will be processed in line with Takeda'sPrivacy Noticeand Terms of Use. I further attest that all information I submit in my employment application is true to the best of my knowledge.
Job Description
Summary
As a member of Takeda Oncology, your work will contribute to our bold, inspiring vision: We aspire to cure cancer. Here, you'll build a career grounded in purpose and be empowered to deliver your best. In this role, you'll lead the US Medical Affairs Oncology (USMAO) organization, reporting to Head of US Oncology Business Unit.
How you will contribute:
•Lead the US Medical Affairs Oncology (USMAO) organization within the US Oncology Business Unit (US OBU)
•Develop and ensure implementation of the US medical affairs strategy, data generation and communication for the US OBU
•Advance collaborations with key opinion leaders (KOLs) in hematology, lung cancer, community hospital systems, large oncology practice groups, community oncologists and other healthcare practitioners (HCPs)
•Identify and build critical medical affairs capabilities for now and the future
•Provide leadership to US medical and scientific directors and the US oncology field medical organization, including Medical Science Liaisons (MSLs) and Oncology Nurse Liaisons (ONLs) to meet all USMAO goals and key performance indicators (KPIs)
•Provide medical and scientific input into the overall US OBU and Global Medical Affairs Oncology (GMAO) strategies, including data generation, communications – and execution thereof – to ensure maximization of product, pipeline and commercial potential
•Develop an in-depth understanding of the needs of US oncology HCPs and related patient populations and demonstrate a focus on activities to meet those needs
•Participate actively as key leader and members of US Oncology Leadership Team (US OLT) along with leaders of all other US OBU functions
•Ensure strong relationships with US oncology KOLs to promote our reputation, commitment to patients and expertise in oncology
•Participate as an active member of GMAO Leadership Team in partnership with VP, GMAO to align strategies for disease areas, products and pipeline
•Provide input and direct guidance to GMAO Medical Communication (MedComm) to ensure optimal medical communication and KOL development strategies and implementation to meet the needs of the US OBU
•Actively develop medical affairs talent across the organization
•Oversee the review, approval and global alignment of USMAO-led clinical studies, investigator initiated research and other data generation activities including outcomes research, and ensure execution within company standards of compliance
•Responsible for the scientific integrity, GCP adherence, global strategic agreement and safety design of clinical studies undertaken by medical affairs team
•Ensure US oncology medical and scientific directors anticipate/identify changes in the marketplace that may provide scientific, medical, regulatory and/or commercial opportunities
•Ensure US oncology medical and scientific directors provide scientific expertise in the development of non-promotional and promotional materials
•Provide strategic assessments of landscape changes regarding the treatment of oncology patients in the US
•Identify and build critical medical affairs capabilities for now and the future
What you bring to Takeda:
•Advanced scientific degree required (MD or PhD, PharmD)
•Minimum 12 years of pharmaceutical industry experience in medical affairs or clinical development with progressive managerial and leadership responsibilities, within oncology
•At least 5 years of people management experience
•Experience in setting strategy and removing institutional barriers
•Experience with the pharmaceutical value chain, including success in partnering with commercial and access partners
•Experience working with regulatory agencies, such as the FDA
•Good knowledge of the US oncology healthcare market, able to identify healthcare trends and related business opportunities
EEO Statement
Takeda is proud in its commitment to creating a diverse workforce and providing equal employment opportunities to all employees and applicants for employment without regard to race, color, religion, sex, sexual orientation, gender identity, gender expression, parental status, national origin, age, disability, citizenship status, genetic information or characteristics, marital status, status as a Vietnam era veteran, special disabled veteran, or other protected veteran in accordance with applicable federal, state and local laws, and any other characteristic protected by law.
Locations
Cambridge, MA
Worker Type
Employee
Worker Sub-Type
Regular
Time Type
Full time
Senior Manager, Clinical Research, Medical Affairs - Oncology

---

Boston, Massachusetts

Medical Affairs

Apply

Manager, Clinical Research - Medical Affairs, Oncology

---

Boston, Massachusetts

Medical Affairs

Apply

Medical Science Liaison/Sr. Medical Science Liaison

---

Boston, Massachusetts, Delaware, Kentucky, Maryland, South Carolina, Virginia, West Virginia, Remote

Medical Affairs

Apply
We take action by focusing on our four priorities
Create an exceptional people experience
Responsibly translate science into highly innovative, life-changing medicines and vaccines
Protect our planet
Unleash the power of data and digital
About our location
Cambridge, Massachusetts
Expand Map