Recruitment Fraud Alert
Takeda has received reports that there are instances of identity thieves posing as Takeda employees in an attempt to steal personal information from job seekers. In these cases, identity thieves visit job-related websites and invite candidates to online chats. During the chat, they press job seekers to provide bank account information and personal identification numbers. If you receive unexpected offers of employment from people claiming to work for Takeda, we suggest you do not correspond with them, do not click any hyperlinks and do not open any attachments.
At Takeda, we will never ask for personal financial information during any step of the interview nor do we charge job seekers fees as part of the recruitment process. Takeda's recruiting correspondence will be sent by a recruiting representative with an @takeda.com email address – not @gmail.com, @yahoo.com, @hotmail.com or any other email domain service.
If you believe you have been contacted by an unauthorized person, please contact your local law enforcement agency immediately.
Senior Rebate Analyst
Cambridge, Massachusetts
Business Area Overview
At Takeda Oncology, we aspire to cure cancer, with inspiration from patients and innovation from everywhere. We value employees with diverse perspectives and backgrounds. As a member of our team, you would bring your unique perspective to help us achieve our aspiration and help us demonstrate our commitment to patients on a daily basis.
We ensure a tight connection from research to development to commercialization to rapidly meet the needs of the cancer community, optimizing our ability to bring transformative medicines to patients. Our demonstrated leadership in the treatment of hematologic cancers and solid tumors combined with cutting-edge science through multiple platforms, partnerships and therapeutic approaches, enable us to bring novel medicines to patients worldwide.
At Takeda, you will have access to the resources of a company with over 200 years of heritage, a diverse and robust pipeline, a values-driven culture and career development opportunities.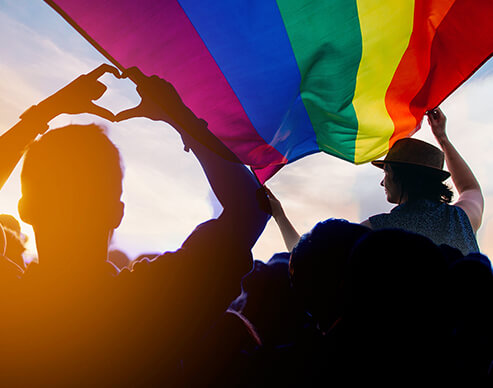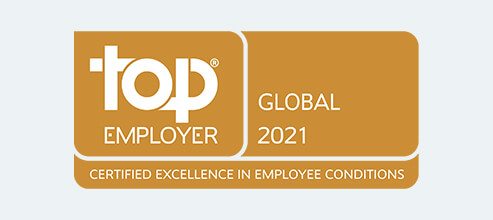 A Global Top Employer
Takeda is a global, values-based, R&D-driven biopharmaceutical leader headquartered in Japan, committed to discover and deliver life-transforming treatments, guided by our commitment to patients, our people and the planet.
It's not about the headlines at Takeda, it's about doing the right thing.

Brendan Turner

Marketing Manager
Working at Takeda
Inclusion

Here, you will feel welcomed, respected, and valued as a vital contributor to our global team.

Collaboration

A strong, borderless team, we strive together towards our priorities and inspiring mission.

Innovation

Bold initiatives, continuous improvement, and creativity are at the heart of how we bring scientific breakthroughs from the lab to patients.

Top Workplace

Recognized for our culture and way of working, we're one of only 13 companies to receive Top Global Employer® status for 2021.

Work-Life

Our people-first mission extends beyond patients to include their families, communities, and our own Takeda family.

Empowerment

Through trust and respect, you will have genuine support from leaders, managers, and colleagues to do your best work.
Senior Rebate Analyst
Job ID R0052082
Date posted Nov. 04, 2021
Location Cambridge, Massachusetts
By clicking the "Apply" button, I understand that my employment application process with Takeda will commence and that the information I provide in my application will be processed in line with Takeda'sPrivacy Noticeand Terms of Use. I further attest that all information I submit in my employment application is true to the best of my knowledge.
Job Description
As a member of Takeda Oncology, your work will contribute to our bold, inspiring vision: We aspire to cure cancer. Here, you'll build a career grounded in purpose and be empowered to deliver your best.
How you will contribute:
Perform all the functions required for the management and administration of assigned accounts. Ensures all pertinent contract attributes are properly translated into the correct contract set-up in the rebate payment system.  Ensures the accuracy, integrity, and timeliness of all payments for Commercial and Medicare Part D contracted customers, including rebates, fees and chargebacks.  This process includes the interpretation and translation of contract language, ensuring formulary/benefit compliance, data validation and rebate calculations.  Adhere to all audit requirements and any/all reporting regulations as defined within Takeda's policies and guidelines related to rebate processing.
Gain a thorough understanding of contract terms and requirements and respond to non-routine questions and data problems.  Coordinate with internal teams to bring all issues to a satisfactory resolution.

Gather Payer claim level data files, reconcile Payer invoices and perform detailed payment analysis to ensure contract compliance and rebate payment accuracy.  GPO roster reconciliation, GPO sales volume reconciliation, run superlist performance reports, and calculate rebates. Maintain trading partners and process rebates and fees within ModelN FLEX revenue management system for both Payer and GPO contracts. Support data requests from US OBU Patient Value & Access field team, Distribution, Data Stewards, and IT, as well as external parties including Payers and GPOs.  

Supports all Commercial and Medicare Part D internal/external audits by preparing and providing the necessary documentation to Director, Commercial Contracting Operations

Assists with the implementation of system and/or process improvements as a means to develop more efficient business processes. Provide production support testing of new system enhancements, defects  or new programs.  Performs all system user acceptance testing for any systems that support the rebate payment process. This also includes working with IT on updating test scripts.

Assists Commercial Contracting Managers with updating rebate training manual and other supporting materials (i.e., quality control checklists) . 
What you bring to Takeda:
Bachelor's degree or 4 years contracts and pricing experience required.

5-years of business with 2-years of rebate processing experience in the pharmaceutical industry required.

Ability to think through how decisions will impact Takeda, customer and stakeholders prior to execution. 

Strong critical thinking and problem solving skills.

Strong verbal and written communication skills.

Must demonstrate excellent organization and time-management skills.

Ability to handle multiple projects and tasks in a matrix environment.

This role is considered a hybrid position and you must be able to work onsite in Cambridge, MA on average 1-2 days per week.
What Takeda can offer you:
Comprehensive Healthcare: Medical, Dental, and Vision

Financial Planning & Stability: 401(k) with company match and Annual Retirement Contribution Plan

Health & Wellness programs including onsite flu shots and health screenings

Generous time off for vacation and the option to purchase additional vacation days

Community Outreach Programs and company match of charitable contributions

Family Planning Support

Flexible Work Paths

Tuition reimbursement
More about us:
At Takeda, we are transforming patient care through the development of novel specialty pharmaceuticals and best in class patient support programs. Takeda is a patient-focused company that will inspire and empower you to grow through life-changing work.
Certified as a Global Top Employer, Takeda offers stimulating careers, encourages innovation, and strives for excellence in everything we do. We foster an inclusive, collaborative workplace, in which our teams are united by an unwavering commitment to deliver Better Health and a Brighter Future to people around the world.
Absent an approved religious or medical reason, all US office-based and lab-based Takeda employees who work fully on-site or in a hybrid model (as determined by Takeda) must be fully vaccinated to work at a Takeda site or to engage with Takeda colleagues or anyone else on behalf of Takeda. US field-based employees must be fully vaccinated as a condition of employment, absent an approved religious or medical reason. US employees who work at a Takeda manufacturing facility, and those who work at a BioLife center or BioLife lab, may be subject to different guidelines. If you are contacted by a Takeda recruiter about your job application, we encourage you to seek more information on the applicable guidelines for the Business Unit/Function to which you have applied.
In accordance with the CO Equal Pay Act, Colorado Applicants Are Not Permitted to Apply.
EEO Statement
Takeda is proud in its commitment to creating a diverse workforce and providing equal employment opportunities to all employees and applicants for employment without regard to race, color, religion, sex, sexual orientation, gender identity, gender expression, parental status, national origin, age, disability, citizenship status, genetic information or characteristics, marital status, status as a Vietnam era veteran, special disabled veteran, or other protected veteran in accordance with applicable federal, state and local laws, and any other characteristic protected by law.
Locations
Cambridge, MA
Worker Type
Employee
Worker Sub-Type
Regular
Time Type
Full time
Senior Manager, Clinical Research, Medical Affairs - Oncology

---

Boston, Massachusetts

Medical Affairs

Apply

Manager, Clinical Research - Medical Affairs, Oncology

---

Boston, Massachusetts

Medical Affairs

Apply

Medical Science Liaison/Sr. Medical Science Liaison

---

Boston, Massachusetts, Delaware, Kentucky, Maryland, South Carolina, Virginia, West Virginia, Remote

Medical Affairs

Apply
We take action by focusing on our four priorities
Create an exceptional people experience
Responsibly translate science into highly innovative, life-changing medicines and vaccines
Protect our planet
Unleash the power of data and digital
About our location
Cambridge, Massachusetts
Expand Map