Recruitment Fraud Alert
Takeda has received reports that there are instances of identity thieves posing as Takeda employees in an attempt to steal personal information from job seekers. In these cases, identity thieves visit job-related websites and invite candidates to online chats. During the chat, they press job seekers to provide bank account information and personal identification numbers. If you receive unexpected offers of employment from people claiming to work for Takeda, we suggest you do not correspond with them, do not click any hyperlinks and do not open any attachments.
At Takeda, we will never ask for personal financial information during any step of the interview nor do we charge job seekers fees as part of the recruitment process. Takeda's recruiting correspondence will be sent by a recruiting representative with an @takeda.com email address – not @gmail.com, @yahoo.com, @hotmail.com or any other email domain service.
If you believe you have been contacted by an unauthorized person, please contact your local law enforcement agency immediately.
Assistant Patient Services / QA (m/w/d) befristet w/ Elternzeit
Berlin, Germany
Business Area Overview
The Europe & Canada (EUCAN) Business unit supports Takeda's mission at a regional level and as the leader in rare diseases and specialty care, we champion better health and a brighter future for patients, healthcare providers and our people.
Across the EUCAN BU, patients come first in every decision we make. We develop strategic partnerships which deliver value for society and create a culture within which our people can thrive and reach their full potential.
Our mission is to empower and enable our people to fulfill their potential by embracing diversity and creating a high-performance, collaborative working environment. In the EUCAN region integrity is one of our key values. We put patients, trust and reputation before business and this is one of the main reasons why our people choose to work here.
Success Profile
What makes a successful team member within EUCAN at Takeda?
Agile
Ambitious
Analytical
Collaborative
Enthusiastic
Entrepreneurial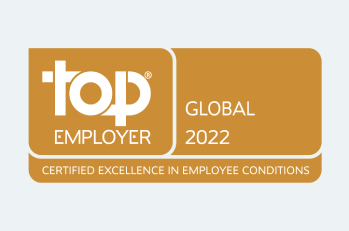 A Global Top Employer
Recognized for our culture and way of working, we're one of only 11 companies to receive Top Global Employer® status for 2022.
Explore more

About Takeda Scoops Global Top Employers® Award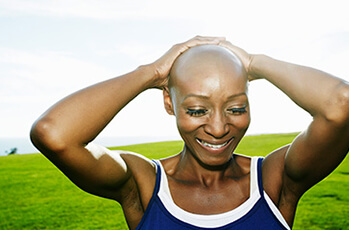 About Takeda
At Takeda, there is an unwavering commitment to putting patients first, and to creating a workplace that is underpinned by empowerment and focused on diversity, collaboration and steadfast values.
Explore more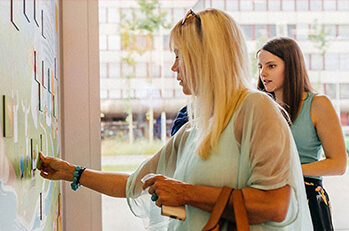 Europe & Canada Business Unit
Takeda in Europe and Canada (EUCAN) is delivering leading innovations in oncology, gastroenterology and rare diseases to provide better health and a brighter future for patients.
Explore more
I know that I need to work in a place where I can grow and be challenged, and what motivates me the most is to make a difference. I think what we offer here at Takeda truly helps patients. And it's important to bring others along on that journey.

Rebecca Yu

VP of Patient Value & Access
Believe in your own ability to do the things you want to do. If you do that, things will happen.

Heena Howitt

Country Medical Lead Genetic Diseases
The faster we help someone get a true diagnosis of their underlying condition, the faster we can offer a treatment that can help them get back to living their life and improve their future outlook

Christian Downton

Business Unit Director Rare Metabolic Diseases
Working at Takeda
Inclusion

Here, you will feel welcomed, respected, and valued as a vital contributor to our global team.

Collaboration

A strong, borderless team, we strive together towards our priorities and inspiring mission.

Innovation

Bold initiatives, continuous improvement, and creativity are at the heart of how we bring scientific breakthroughs from the lab to patients.

Top Workplace

Recognized for our culture and way of working, we're one of only 11 companies to receive Top Global Employer® status for 2022.

Work-Life

Our people-first mission extends beyond patients to include their families, communities, and our own Takeda family.

Empowerment

Through trust and respect, you will have genuine support from leaders, managers, and colleagues to do your best work.
Assistant Patient Services / QA (m/w/d) befristet w/ Elternzeit
Job ID R0054246
Date posted Dec. 01, 2021
Location Berlin, Germany
By clicking the "Apply" button, I understand that my employment application process with Takeda will commence and that the information I provide in my application will be processed in line with Takeda'sPrivacy Noticeand Terms of Use. I further attest that all information I submit in my employment application is true to the best of my knowledge.
Job Description
People First - Bei Takeda setzen wir uns dafür ein, die Gesundheit und das Wohlbefinden aller Menschen zu verbessern und ihnen eine bessere Zukunft zu ermöglichen.
Es ist unsere Leidenschaft, die jeden Job in sinnvolles Handeln verwandelt. Unsere Mitarbeiter sind das Herz von Takeda.
Wir brauchen kluge Köpfe mit Kreativität und Flexibilität – welches Talent steckt in Ihnen?
Wir suchen ab sofort eine/n Assistant Patient Services / QA (m/w/d) befristet w/ Elternzeit) an unserem Bürostandort in Berlin.
Die Assistenz Patient Services leistet Unterstützung in administrativen Angelegenheiten an die Bereiche Patient Services Team (ca. 80%) und dem Quality Affairs Team (ca. 20%). Diese Stelle ist vorerst für 1 Jahr (Ende 31.12.2022) befristet.
Ihre Aufgaben im Detail:
Bietet allgemeine Bürounterstützung, Gewährleistung eines angemessenen Status an Büromaterial
Budgetverwaltung: verwalten der Rechnungs- und Bestellvorgänge, monatliche Übersicht
Materialverwaltung und Nachbestellung von Materialien für die Durchführung der Patienten Support Programme im Bereich Patient Services, z.B. auch Anstoßen von Freigabeprozessen, Einpflegen in Bestellshops, Überwachung des Stocks
Überwachung des Gruppenpostfachs, Zuweisung von Anfragen an interne Ansprechpartner
Koordination und Vorbereitung von Meetings (Logistik: Einladungen, Räume, Verpflegung, Kalender usw.)
Bietet Reise-, Termin- und Sitzungskoordination
antizipiert und löst administrative Bedürfnisse, einschließlich von Last-Minute-Meeting Anfragen, unvorhergesehene Kalenderänderungen und Reisebuchungen/Reiseabrechnungen, die alle problemlos, autonom und ordnungsgemäß abgewickelt werden
Erledigt komplexe administrative Aufgaben, die den Kontakt mit und die Exposition gegenüber hochvertraulichen Materialien und Informationen beinhalten
Bereitet routinemäßige und nicht-routinemäßige Korrespondenz, Memoranden, Dokumente, Tabellenkalkulationen und Präsentationen vor
Interagiert mit Mitarbeitern des Unternehmens auf allen Organisationsebenen, um Informationen bezüglich notwendiger Informationen
Unterstützung bei der Pflege der digitalen Angebote des Bereichs Patient Services (Intern und Extern)
Unterstützung bei der Administration der Trainingsmanagementsysteme LEADs und SABA
Das bringen Sie mit:
Mindestens 5 Jahre Erfahrung in der Büroverwaltung mit vorheriger Erfahrung in der Unterstützung von Führungskräften erforderlich
Erfahrung in der Arbeit in einem schnelllebigen und sich schnell verändernden Umfeld wird stark bevorzugt
Verhandlungssicher in deutscher Sprache mit guten Kommunikationsfähigkeiten Ausgezeichnete schriftliche und mündliche Kommunikationsfähigkeiten
Sehr gute Englischkenntnisse in Wort und Schrift
Sicherer Umgang mit PC/Internet sowie allen gängigen Microsoft Office-Programmen
Arbeitet effektiv unter Druck
Starke Aufmerksamkeit für Details
Ausgezeichnete Planungs- und Organisationsfähigkeiten
Teamfähigkeit und Spaß an interdisziplinärer Zusammenarbeit
Hohes Maß an Flexibilität
arbeitet selbständig, ergreift die Initiative und erledigt Aufgaben nach Bedarf fristgerecht
Wünschenswert:
Hohe Affinität zu IT-Systemen, Apps und anderen digitalen Angeboten
Bachelor-Abschluss
Empowering our people to shine
Wir bei Takeda orientieren uns an unseren vier Grundwerten des Takeda-ism: Integrität, Fairness, Ehrlichkeit und Ausdauer.  Diese repräsentieren, wer wir sind und wie wir handeln. Sie helfen uns, Entscheidungen zu treffen, auf die wir heute und in Zukunft stolz sein können. Wir befähigen unsere Mitarbeiter, ihr volles Potenzial zu entfalten. Als Global Top Employer, bieten wir spannende Karrierepfade, fördern Innovation und streben bei allem, was wir tun, nach Höchstleistung. Takeda fördert ein integratives, kollaboratives und internationales Arbeitsumfeld, in dem unsere Teams durch ihr unermüdliches Engagement für unser Ziel - die Gesundheit der Menschen zu verbessern und der Welt eine schönere Zukunft zu ermöglichen - vereint sind. Erfahren Sie mehr unter takedajobs.com.
Engagement für Vielfalt, Gleichbehandlung und Inklusion
Unser Herzstück sind engagierte KollegInnen. Interessierten Menschen bieten wir zahlreiche Möglichkeiten. Geschlecht, Alter, Hautfarbe, Herkunft, sexuelle Orientierung und Behinderungen spielen dabei keine Rolle, im Gegenteil: wir fördern Vielfalt und setzen uns für Gleichberechtigung und Inklusion ein!
Wenn Sie an dieser anspruchsvollen Tätigkeit interessiert sind, freuen wir uns auf Ihre Bewerbung über unser Onlinetool!
Locations
Berlin, Germany
Worker Type
Employee
Worker Sub-Type
Fixed Term (Fixed Term)
Time Type
Full time
View all Europe & Canada jobs
Search
Internal Communication Intern- Part Time 20% Off site/On-site

---

Zurich, Switzerland

Communications and Public Affairs

Apply

Brand & Customer Manager Gastro-enterology

---

Hoofddorp, Netherlands

Sales and Marketing

Apply

Key Account Manager Gastroenterology (South-East Region)

---

Hoofddorp, Netherlands

Sales and Marketing

Apply
We take action by focusing on our four priorities
Create an exceptional people experience
Responsibly translate science into highly innovative, life-changing medicines and vaccines
Protect our planet
Unleash the power of data and digital